10 Reasons brands should opt for digital marketing in COVID-19 outbreak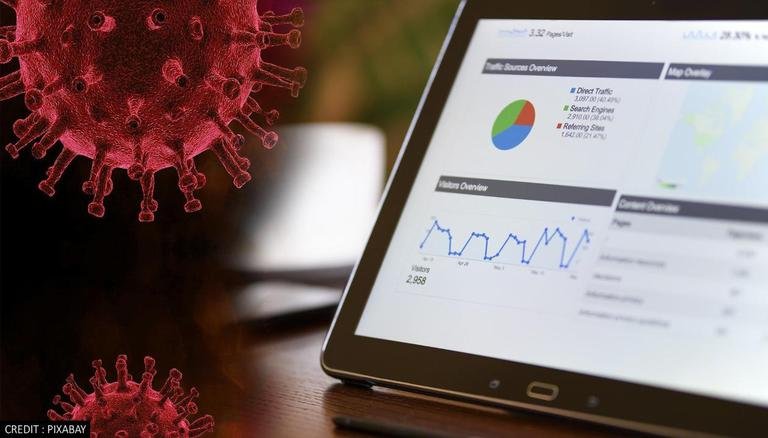 While the world is going through the COVID-19 pandemic, nobody knows what post-COVID will look like, it's very clear that digital marketing would be more important than ever. It has become crucial for businesses to plan their digital marketing strategy as everything has come online and the internet has become a part of our daily lives.
During the past few weeks, the COVID-19 outbreak has impacted the businesses in unprecedented ways, the marketing spends have been paused and marketing strategies have been revised. Businesses should reset the strategy and be ready to divert the spends to digital marketing strategies as internet hits have surged 50-70%, according to Forbes, to summarize the customers are spending more time online.
Here are 10 reasons why you should opt for digital marketing in COVID-19 outbreak;
1.Setting the right direction
During this pandemic, the ways of doing business have changed drastically and you aren't actually sure of what will work for your business. You aren't really confident about the marketing channels that you need to opt for. Having a clear picture of what digital marketing will do to your business is vital. A digital marketing strategy and plan would help you to set the right direction for your business.
2.Customer is online
The customer is seen online more than ever. Customer behaviour and preferences have changed significantly. Digital outreach and digital adoption are growing at a very fast pace. Businesses will have to ensure their digital channels are at par to cater to their customer requirements. Post-COVID people would adopt digital and make most of the purchases online. The digital marketing strategy would be beneficial in finding out where your customers are and which channels to opt for.
3.Competition has adapted digital
Start early as your competition would gain market share and take advantage of starting early. Digital marketing strategy allows you to have a look at what your competitors are doing, so you can plan your activities accordingly. We recommend Google's Keyword Planner and competitive analysis to analyse the competition and strategize.
4.Positioning digitally
Online has a larger competition and while you are making your way to digital you also focus on your brand positioning digitally. Your customer value proposition for your target audiences would differentiate you and would keep your customers engaged.
5.Use of data to strategise :
Actionable data about consumers is the key. You need to have targeted campaigns based on real-time data. Use the data to understand your consumers, who are they, what are they looking for, where are they. Take the time to collect the data and strategize it in your favour.
6.Test-drive
Don't do the guesswork in this surge of the internet. Take a test drive and see what is working for your business and what you need to change. As consumer behaviour patterns are changing you need to be ready wherever your consumers can search for you. Be it on Google or on social media.
7.Analyse and measure
Once you know what is working for your business and which channels you have chosen, data analytics and reporting are crucial. Learning what pages people are visiting more often, how much time are they spending on the website is what you need to keep an eye on. Strategically work on what your customers are looking for.
8.Digital marketing ROI
As they say, digital is the most measurable medium ever. With the digital marketing strategy and data-driven performance marketing, you could know your average marketing spend and the return on investment. As digital is here to stay, take a smart move.
9.Optimising the channels
What after the strategy is in place? A website would have analytics, social media strategy would have insights that should be reviewed timely and be acted upon. Not optimising the channels is as good as making losses. Digital marketing strategy enables you to get the basics and will need continuous improvement.
10.Plan. Execute. Repeat
Plan smartly, execute it well and repeat. It's an ongoing activity that brands need to harness and cultivate the momentum in the upcoming months and years ahead.
Recommended Posts
February 21, 2022
February 21, 2022